*Click on the product images to go to their detailed individual listings.
Think of Aromaco as a roll on deodorant without the extra packaging. Simply rub under clean, dry armpits and you're ready to go.
Thyme, tea tree and sage steal away odour and keep you fresh. Rosemary, sage and thyme unite to battle bacteria. This may not look like your conventional deodorant, but rest assured absorbent lycopodium powder will keep your pits dry so you can strut your stuff with confidence.
Sprinkle onto the palm of your hand and rub into dry, clean pits(or anywhere you need.
To take with you on the go
👟
These products are easy to use while out and about!
Creme de Menthe
Mouthwash Tabs
$19
Super convenient for whenever you want a breath refresher. Just pop a tablet in your mouth, nibble to break it up, add some water to dissolve the product, gargle, and spit out. Malic acid tickles your tastebuds with a smooth, juicy flavour, and peppermint oil gives you a shot of ice-cool refreshment.
Stale mask-wearing breath? No place for it here!
No Drought
Dry Shampoo
$30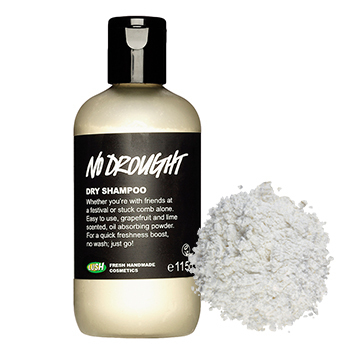 If the heat and humidity is ruining your otherwise perfect curtain bangs or is making your crown look limp, enter No Drought to the rescue! Cornstarch, magnesium carbonate, and talc will soak up excess oils, leaving a matte, clean look.
Spread some of the product on your palms, massage a little into your scalp and through the hair, then brush out with a comb or simply with your fingers. For volume, apply the product before back-combing.
Tip: Start with a little product and massage in first, before layering on more product if needed. This helps prevent a white powdery look.
Eau Roma Water
Toner Water
$25/100g, $38/250g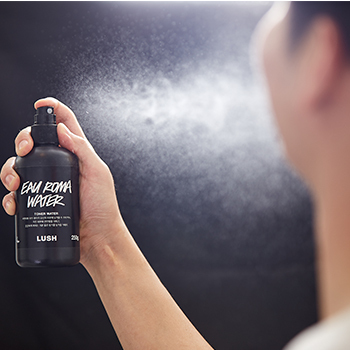 This is an elegant formula that's suitable for even the most sensitive skins. Rose water will help to calm and reduce redness, whilst lavender water will balance and soften the skin. Perfect for cooling down the skin after sun exposure!
Spritz it on the skin whenever you need. Our toners are alcohol-free and can be used on top of make-up!
For when you get home after a long day
🏡
These products will help you wash away the day's sweat and dirt.
Magic Crystals
Shower Scrub
$45/300g, $65/600g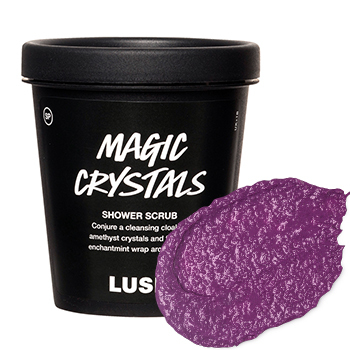 Fine sea salt and Epsom salt exfoliate while fresh rosemary and sage infusions cleanse and tone. Rinse off and let menthol crystals, peppermint and spearmint oils to leave cool tingles up and down your skin.
Grab a handful and rub in small circular motions, then rinse. Use it on wet skin for a gentle scrub, or try on dry skin for a really good buff before you step into the shower! This lathers up when wet, so you don't need to use another shower gel or soap with this. How convenient!
Dirty
Shower Gel
$24/100g, $45/250g, $70/500g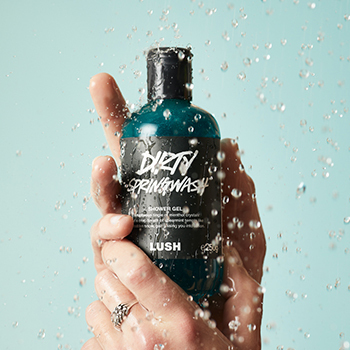 Dirty is one of Lush's signature scents. This shower gel contains spearmint oil and menthol crystals to cool and refresh the skin without needing any extra time from your regular shower routine.
It's no wonder Dirty shower gel is one of our bestsellers and is highly popular as gifts!
Big is made with coarse sea salt that exfoliates the scalp while getting rid of excess oils and provide a lift to the hair for volume. Fresh lemon and lime juices help give a fresh and clean feeling while orange flower absolute lends a lasting scent.
Tip: For a stronger exfoliating feel, grab a handful and massage into the scalp before getting your hair wet. Once wet, the product lathers to cleanse away any dirt.
Big is great at getting rid of any product build ups from hair sprays and waxes too.
Wasabi Shan Kui
Shampoo
$27/100g, $55/300g, $70/600g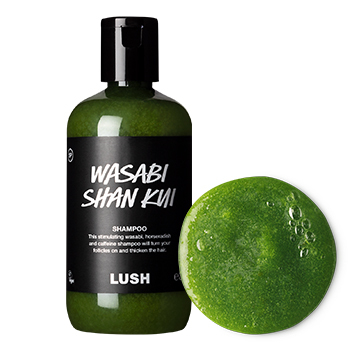 Menthol crystals in this shampoo cools the scalp while fresh horseradish puree and caffeine powder stimulate hair growth. If you've been losing hair from a sweat and oil prone scalp, give this shampoo a try!
Tip: Work the shampoo into a lather, then leave on for 1-2 minutes before rinsing away thoroughly. Then, follow up with your favourite hair conditioner.
Mask of Magnaminty
Face and Body Mask
$32/125g, $50/315g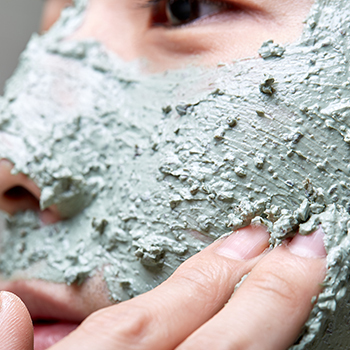 This is our best-selling mask for good reason! Bentone gel and Kaolin draw out dirt and impurities from the pores, and ground organic aduki beans exfoliate to leave your skin soft, clean, and bright.
Peppermint oil makes it super cooling, and this mask works amazing on the whole body too. Apply a generous layer wherever you want, leave on for 10-15 minutes before washing away in circular strokes.
For when you need a relaxing bath🛀
A warm bath will always be the best way to soothe any muscle aches, even if it's hot outside!
A limited edition bath bomb in our beloved Dirty scent. Just like the shower gel, this bath bomb also contains spearmint oil to invigorate your senses.
Dirty bath bomb is released as part of our Father's Day range in 2022, be sure to grab it before it's gone!
Frozen bubble bar is absolutely a perfect complement to the Dirty bath bomb. Use them together for a bubbly, fun, and luxurious bath!
☂️Stay safe from the heat and sun out there!
For a personalised consultation, feel free to buzz us on our Whatsapp Business at +65 8919 1831 or visit any of our stores and we'll be happy to help you out!
Written by Melissa for LUSH Singapore